Download This Free PC Based CW Training Software: Click For More Details
Operator:

George Hartung
Location(s):

Lino Lakes, MN or Hayward, WI
'Sorry For the Minimalist Web Design, It Will Do For Now' no I don't do web design for CraigsList -HA HA
Amateur Radio Bio:
Originally licensed in the spring of 1965 as WN9QJL. Got the general license 10 months later and became WA9QJL. Operated originally with Eico, Heath Kit and Hallicrafters equipment. In 1967 got a World Radio Labs Galaxy 5 transceiver. Operated on 40 and 15 meters primarily and sometimes 80. Did CW with the hand key. Was interested in antennas and DXing. Have a nice pile of QSL cards from that far gone era. Was active off and on through the 70s. the college days in Madison Wisconsin, then gave it up for career, other hobbies and interests, etc. So, was inactive pretty much for 35 years.
Was re-licensed in in the winter of 2013 and got the vanity call W9RFX. Primary interests are the same, antennas and DXing, but enjoy all aspects of Amateur Radio. Still do the hand key, but enjoy the paddles, and try and split time between the two 50-50. Always interested in improving my CW and operating skills, and have made some progress since I have been re-licensed. Created some software, as this is what I do for a living, that improved my CW copying skill, and if you are interested, see the downloads section of this web site.
To this date, in a little over a year, I have QSO'd 184 different countries as W9RFX, with about 150 confirmed via LOTW and direct, all with CW, my favorite mode. Really enjoy meeting and chatting with people on the bands.
Currently active on 40, 30 meters with afan dipole. And 20 to 10 meters with a Traffie Hex Beam, which is a fantastic antenna.
Thoroughly enjoy the hobby and it is the best, but always good to get plenty of exercise too. Not retired yet, maybe someday.
One more thing, as I recall from the 60s, the bands were always busy and packed with potential contacts. When I was a novice, and having two crystal frequencies on 40 meters, I had 100s of QSOs. These days it seems quite the contrary. It would be good if every ham could enspire at least one new person to have an interest in amateur radio, and CW. Some say there is a re-newed interest, if so, all the better.
Regards, Geo ~W9RFX
******************************************************************************
Station (for Now):
Primary:
Kenwood TS-590s, Ameritron 811a amplifier (but usually not used). Murch antenna tuner, etc.
Secondary and Operational:
Galaxy 5 transceiver, Drake R4 and T4x receiver and transmitter, and other antique equipment.
Keys:
Begali Signature, Begali Blade, The Trusty Bencher, and EF Johnson hand key I have had forever, oh, and the old Heathkit HD-1410 Keyer I enjoy using from time to time, etc., etc.
Antennas:
Fan dipole for 40, 30 and 17 meters up 27 feet in the middle and 15 feet at the ends (for 40 meters, higher at the ends obviously for 30 and 17 meters). This antenna faces pretty much east west, and most likely does not have enough elevation in the middle to be called a true inverted Vee.
A Traffie Hex beam for 20 to 10 meters. This antenna is phenomenal, and is in no way a compromise. Mounted on the roof at about 38 feet, it will out perform a 3 element tri-bander hands down.
Have a 60 foot Universal tower in the back yard ready to put up whenever I can figure out what to do with it, but the Hex Beam works so well, why bother??
******************************************************************************
Date Created: November 27, 2013
Last Updated: July 11, 2014
******************************************************************************
Contact Info: Geo at W9RFX.geo@gmail.com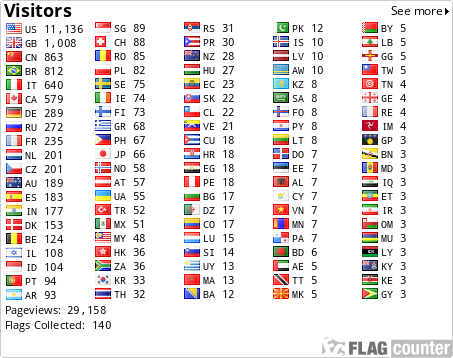 Web Hosting By IPage: http://www.ipage.com/